Phrozen
Timeline - Phrozen
Code Cave Helper 27 Nov 2020
This tool will help you to find code caves in target x86-32 bit Microsoft Windows PE files.
This tool automatically patch application entry point to redirect code execution to chosen code cave, where your payload is stored. When payload execution is over, code execution is redirected back to original program entry point.
Code Cave Helper supports main section encryption.
This tool is considered as a PoC, it was created during my preparation for OSCE Certification in order to master the art of Backdooring PE Files.
A good improvement would be to support x86-64 bit files and offer an option to create a new section instead of searching for natural code caves.
Read more...
YASE Encoder 27 Nov 2020
YASE (Yet Another Sub Encoder) is a tiny but efficient Sub Encoder to quickly encode your shellcode payloads and thus bypass some common restricted character while exploiting buffer overflows.
This tool will brute force any possible combination to achieve expected result. The advantage of a such approach is to have an output result that always look different.
Read more...
External

OSCE (Offensive Security Certified Expert) 02 Nov 2020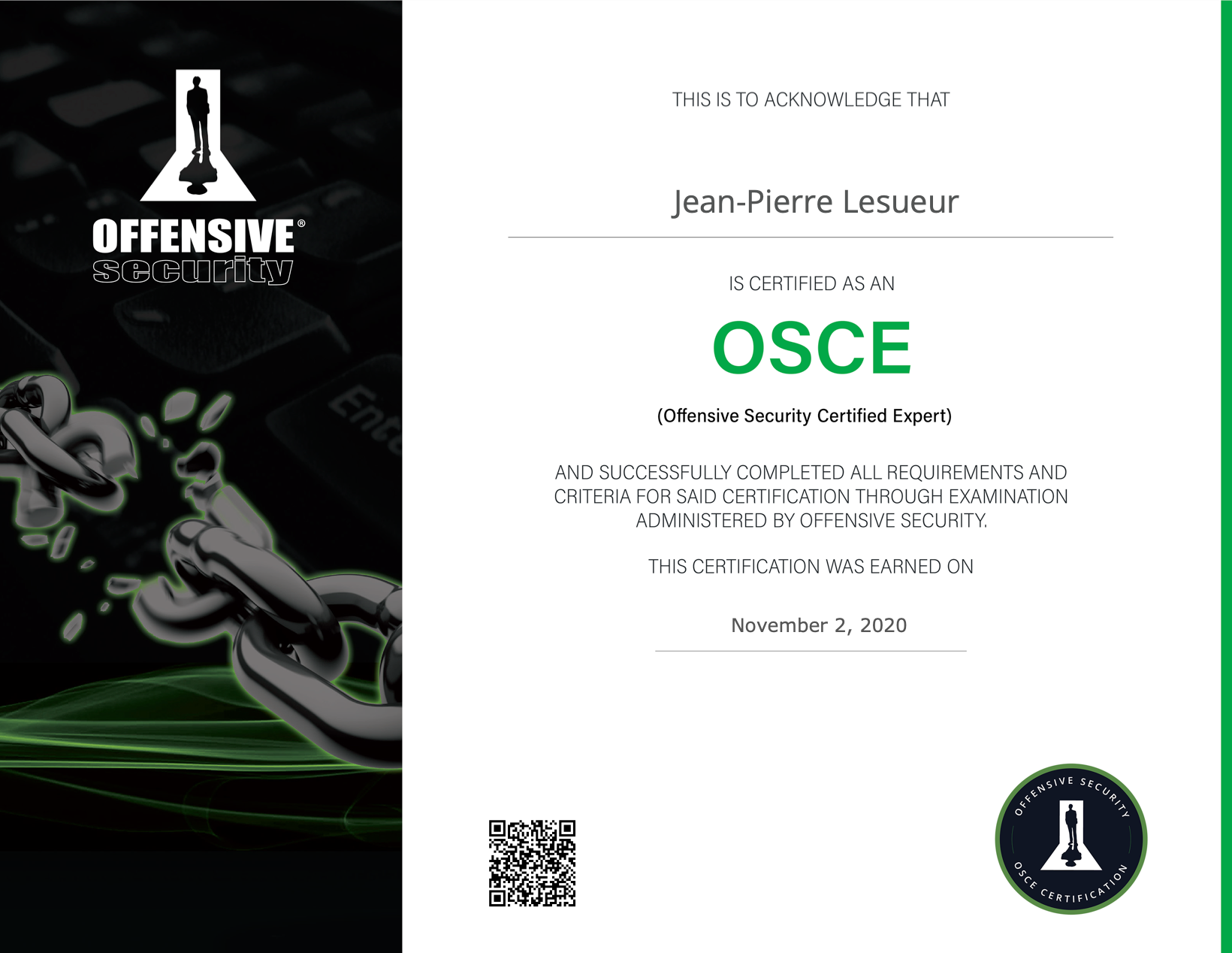 OSCEs have expert-level penetration testing skills. They have proven that they can craft their own exploits, execute attacks to compromise systems, and gain administrative access. The intense 48-hour exam also demonstrates that OSCEs have an above-average degree of persistence, determination, and ability to perform under pressure.
---